Phenix is the only video streaming provider with proven experience reliably delivering broadcast quality video to 500,000+ concurrent viewers while maintaining a live streaming delay of less than ½ second to anyone, anywhere in the world. Period.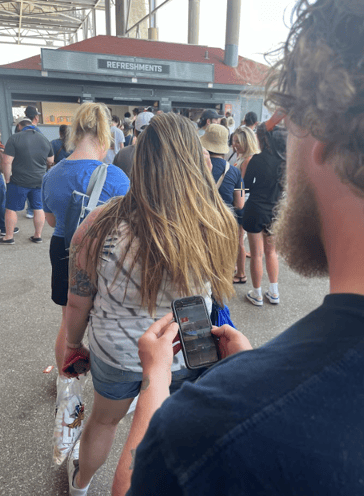 For the second year in a row, Phenix delivered sub-second video for Verizon's multi-view experience for the Indy 500. After fans used 17TB of data at the 2022 race, Verizon engineers decided to upgrade the network infrastructure at the Indianapolis Motor Speedway. Through its partnership with Verizon, Phenix (yet again) proved its platform stability and resiliency at scale.
But this wasn't a one-time event planned out and optimized for a well-coordinated private test. This is the world's largest single day sport event, with roughly 5 million viewers tuning in from home, and more than 300,000 racing fans at the track watching cars topping out at more than 200 mph on a track large enough to simultaneously house Churchill Downs, Yankee Stadium, Rose Bowl Stadium, Vatican City, the Taj Mahal, the White House, Liberty Island and the Roman Colosseum.
"Innovation has been at the forefront of IMS's mission since its inception in 1909," IMS President J. Douglas Boles said. "Verizon 5G Multi-View transforms the way fans watch the Indy 500. Once they're connected, they'll never miss a moment of "The Greatest Spectacle in Racing."
"With 5G Multi-View, powered by Verizon's 5G Ultra Wideband network, we're giving fans the best seat in the house regardless of where they are in the venue," said Joe Russo, EVP and President of Global Networks and Technology at Verizon.
Using their mobile phone, fans could choose which camera angles they wanted to watch from, or could choose to watch all seven (7) cameras on the same screen. And, watch, they did..
Throughout the course of the race, Phenix delivered more than 130,000 streams and saw a nearly 500% increase in concurrent viewers from last year.